Books I Wanna Read This Summer
Hi guys,
Today I am going to be sharing what books I want to read this summer!
1. Rebel Spring by Morgan Rhodes
I got this book probably a year ago right after I read the first one and I really just want to get to it because it is the second in a long series that I know I will love because everybody does and the first one was great! So I definitely want to get to this one!
2. The Rose Society by Marie Lu
This is another one just like Rebel Spring, I read this book about a year ago then promptly got the second book and I am so excited to read this one and I can't wait because I really enjoyed the first book.
3. Three Dark Crowns by Kendare Blake
I think I got this for Christmas this year and it is a very hyped book so I am excited to see where I stand on it.
4. Blood Rose Rebellion by Rosalyn Eves
This was just an impulse buy which I think I will enjoy. I haven't heard much about this book, there isn't much hype around this book, but nonetheless, I really want to read it!
5. Empire of Dust by Eleanor Herman
Another case of the second book slump, but not the one that you've heard of, the one that includes Rebel Spring and The Rose Society. I also forget everything that happened in this book so great.
6. Torch Against the Night by Sabaa Tahir
Oh. My. Gosh. Another case of the second book slump luckily there aren't any more on this list. I have no more explaining to do for this one. It is the same as the others.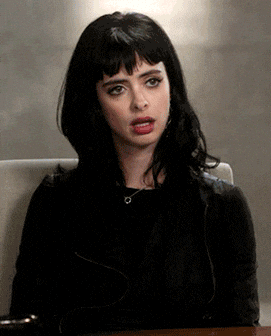 7. Carve the Mark by Veronica Roth
I've had this for so long and there was so much hype around this book and I really want to read it. I haven't read a decent sci-fi in a while so this may be quite refreshing.
8.
Another extremely hyped book that I just want to read. The concept for this book is incredible and I am so excited to read this!
That's the end of my list. It seems so short now which is good because this is my physical TBR pile. I know that it will grow when my birthday comes around this summer.
Thanks for reading!
Delaney M.